LEI Engineering & Surveying of Oregon's (LEI Oregon) QMS Cadastral Survey project for the US Forest Service Region 6 is proceeding ahead of schedule. LEI Oregon has been working in the Cascade Range, both in the Quartzville Creek and Santiam River basins over the summer and this fall to survey and mark many miles of National Forest Property lines.
Even with the very difficult fire season this year, LEI Oregon has maintained production and continues to perform to the highest standards for the Forest Service. LEI Oregon has completed over 10 miles of National Forest Boundary marking out of 13 miles to be completed.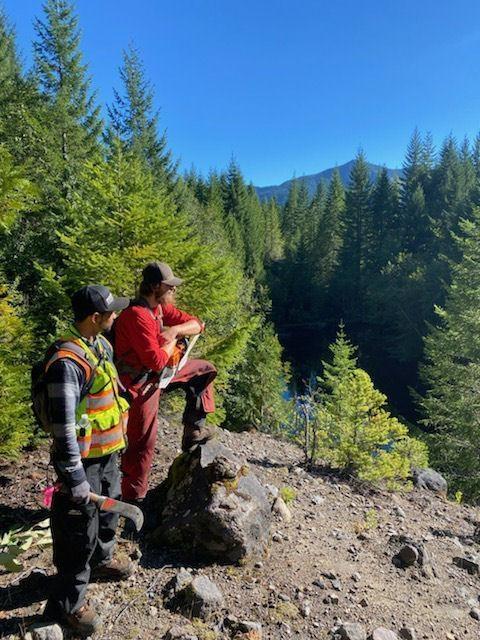 Survey Technicians James VanAgtmael and Gerardo Maldanado perform line maintenance and marking in the steep terrain of the Quartzville Creek basin.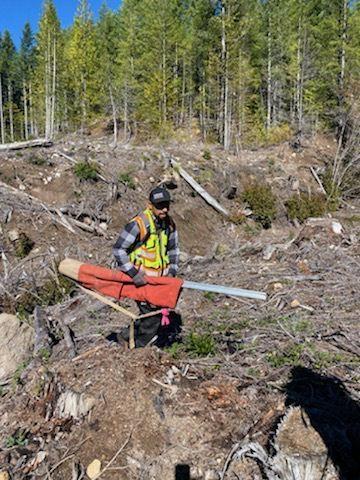 Survey Technician Gerardo Maldonado sets National Forest line signs to delineate the location of the National Forest boundary.