Oregon Owned and Operated
The business was founded in 1981 by Dallas C. Hemphill, P.E., ACF, and was known at this time as logging engineering International, Inc (LEI). The Eugene-based company quickly became a leader in the Logging Engineering and forest industry under Mr. Hemphill's leadership, as it gained a reputation for providing unparalleled logging systems and transportation engineering services throughout the West Coast and offshore.
Through the late 1980s and 1990s, LEI Oregon continued to grow in reputation and size, undertaking large-scale logging systems and transportation planning and field verification projects in extremes of isolation, climate, terrain, timber types, and culture. Fielding teams as large as 25 professionals, LEI Oregon established a solid track record throughout the Pacific Northwest, from the Southern tip of South America to Siberia and Alaska and along the rugged terrain of many tropical and temperate locations.
In the early 2000s, LEI Oregon began diversifying its professional services by adding a licensed land surveyor to its team of professionals. As with its track record in the forest industry, LEI quickly gained a reputation for excellence in the field of land surveying. Under new ownership, which included President Greg J. Zartman P.E., who had worked under Mr. Hemphill's leadership for more than a decade, LEI Oregon ushered in continued growth and diversification by adding the field of civil engineering to its list of professional services in 2007. Recognizing that LEI was no longer a firm serving only the forest industry, but now a diverse firm providing industry-leading services to city and county entities, the construction industry, state agencies, and the forest industry – LEI became LEI Engineering & Surveying.
As the company continued to evolve over the next decade in both ownership structure and with a clientele balanced across civil engineering, land surveying, forest engineering, and forestry, the current owners ushered in the formation of LEI Engineering & Surveying of Oregon. This included long-time owner Jamie Van Agtmael taking leadership of the business as President in 2020. Mr. Van Agtmael worked under the direction of former President and current Principal Engineer Greg Zartman as survey manager since 2008.
Today, the mission of LEI Engineering & Surveying of Oregon is the same as it was at LEI Oregon's inception more than 40 years ago: Provide unparalleled professional services focused on client satisfaction. The LEI Engineering & Surveying of Oregon team takes pride in its rich history of engineering excellence and value as it stands ready today to address your civil engineering, construction engineering, forest engineering, forestry, and land surveying project needs.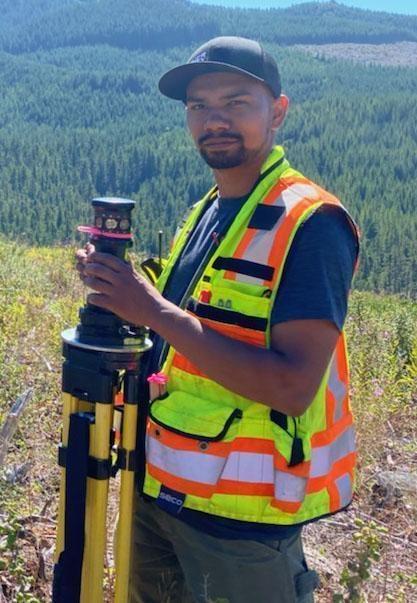 Numbers Speak For Themselves
Since 1981, LEI Oregon has been locally owned and operated company.  This means LEI Oregon principals and staff are invested in the local communities, and they are also experienced with local operators and construction practices.  Many of our staff and principals are football coaches, baseball coaches, ministry leaders, community leaders, and volunteers, and otherwise active in the community.  We at LEI Oregon take great pride in our long and rich history in Oregon. We work with our clients to achieve the results they desire, while also working hard to enrich our community.   When you hire LEI Oregon, you can be assured that your satisfaction will be our top priority, and we will work with you to improve our community together. 
Start Your Project Today
Contact the LEI Oregon Team to talk with one of our qualified professionals about your project, and let us help you get your project started. Customer Service is our most important priority, and so we look forward to partnering with you to successfully achieve your objectives.