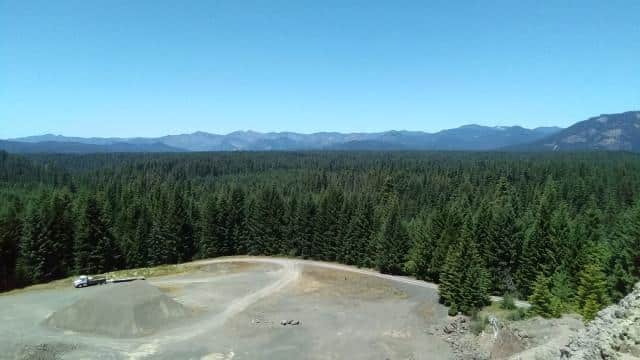 LEI Engineering & Surveying of Oregon (LEI Oregon) is pleased to announce the start of the Fish Creek Rock Quarry Development Project for the USDA Forest Service in the Umpqua National Forest.   This is a project to perform sub-surface exploration and design of the possible expansion of the Fish Creek Rock Quarry to a much larger capacity.   If successful, this rock quarry could provide a material source for southern Oregon for decades to come!   
LEI Oregon teamed with renowned drilling company Western States Drilling to begin the exploration phase of this project this summer, with design continuing into the fall of this year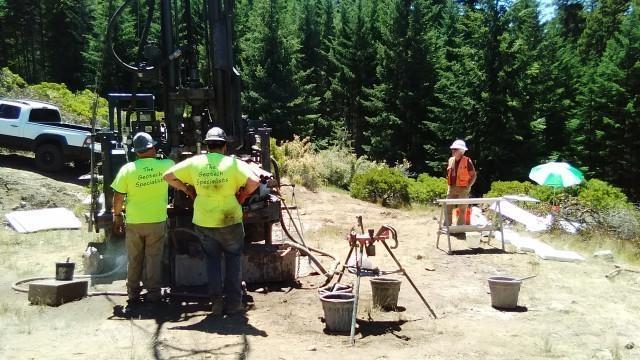 LEI Oregon Senior Engineering Geologist Steven Palmer, CEG, Ph.D. supervises the setup of the drill rig to begin a week of exploratory rock coring.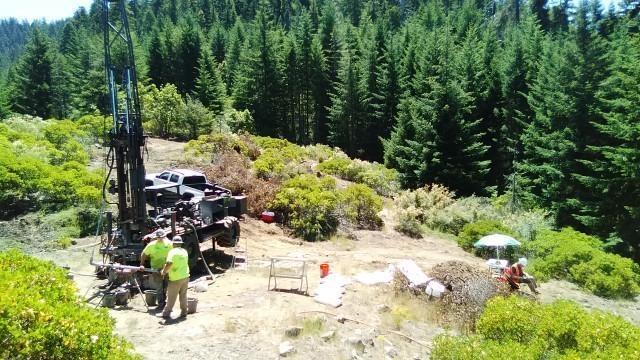 The week of drilling went extremely well, with LEI Oregon and Western States Drilling meeting their goal of drilling two 150 feet depth borings, or 300 lineal feet of rock coring and sampling.   Well Done Team!!