LEI Engineering & Surveying of Oregon believes that its most valuable asset is its staff. We hire the best and brightest in the industry and equip them the tools they need to effectively fulfill client and project objectives. Key to the professionalism of LEI Engineering & Surveying of Oregon is that its staff combining a valuable mix of skills and expertise that includes decades of seasoned experience and technological innovation. The senior professionals and key staff of LEI Engineering & Surveying of Oregon possesses a wealth of operational, technical, and management experience that forms a framework enabling them to take advantage of the technological innovations initiated by the younger staff. At LEI Engineering & Surveying of Oregon, our top priority is to always stay well-versed in the latest technologies available.  Not to be overlooked is that this technology is successful because it is integrated with experience and traditional methods.  We also understand that technology is used to enhance, but not as a substitute for, professionalism and customer service.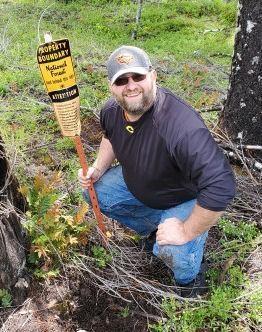 Jamie Van Agtmael, PLS, President, Principal
Mr. Van Agtmael has more than 21 years of civil engineering, land surveying, and construction management experience throughout the Pacific Northwest and Alaska. He is licensed as a land surveyor in the State of Oregon. Mr. Van Agtmael started his career as a survey crew chief and drafter for a land surveying, civil site design, and civil roadway company in Albany, Oregon, further advancing to oversee civil design, construction management, and inspection. 
In this capacity, Mr. Van Agtmael directed teams of drafters in civil design on project work and then continued to oversee construction staking and quality control inspection throughout construction. He has extensive experience in most aspects of civil site design, civil infrastructure design, residential development, civil roadway design, and all aspects of traditional land survey projects.
At the beginning of 2020, Mr Van Agtmael became the president of LEI Oregon. He ushered LEI Oregon into a new chapter of business with a focus on client satisfaction and the highest quality professional services and work products. In addition to running the business, he functions as project manager for most of LEI Oregon's projects and takes a very hands-on approach to directing and leading LEI Oregon staff.
Mr Van Agtmael is also active in local Oregon communities. He was a baseball and football coach for youth programs and for local schools for many years. He has a heart for coaching and mentoring, which he brings to LEI Oregon.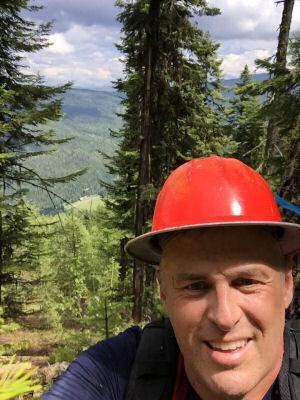 Gregory J. Zartman, P.E., Principal Engineer, Vice-President
Mr. Zartman is a civil and forest engineer with more than 29 years' experience as a consulting engineer, working throughout the northwest. He has a Bachelor of Science in Forest Engineering from Oregon State University, and he is licensed as a professional engineer in Oregon, Washington, and Idaho. Mr. Zartman started his career at LEI on a route survey crew, advancing to roadway designer, logging systems and transportation planner, and eventually project manager. In 2005, he took over the reins of LEI as president and ran the company until 2020. Now, Mr. Zartman is principal engineer and vice-president of LEI Oregon.
In 2006, Mr. Zartman was awarded the Outstanding Alumni Award by the Oregon State University College of Forestry. Mr. Zartman has also lectured on topics including transportation planning, low volume road design, and complex drainage structure design at the Oregon State University Forest Engineering Department and for industry professionals. Mr. Zartman is member of the Council on Forest Engineering, Professional Engineers of Oregon, and he is also a past member of the Oregon State University Forest Engineering Advisory Committee and the Oregon State Engineering Board Forest Engineering Examination Committee.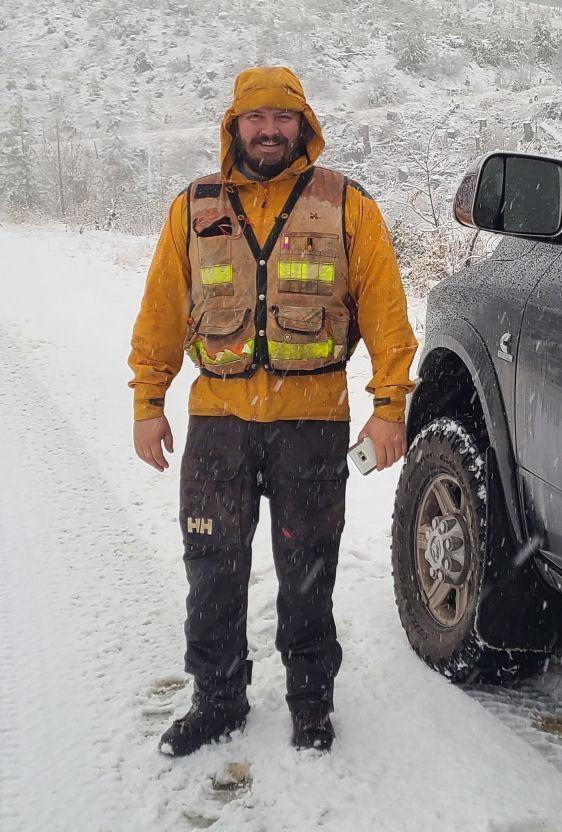 Chris Fogerson, P.E., PLS, Project Survey/Engineer, Principal
Mr. Fogerson is a civil engineer with over 11 years' experience in western Oregon. He has a Bachelor of Science in Civil Engineering from Oregon State University, and he is licensed as a professional engineer and professional land surveyor in the State of Oregon. Mr Fogerson began his career working for LEI as a survey crew member, advancing to survey crew chief and then to designer/drafter. Currently, he is LEI Oregon's lead civil designer in addition to performing as a project engineer.
Mr. Fogerson has extensive experience in all aspects of civil site design, residential development design, infrastructure design, roadway design, and public improvement design. He is also equally experienced in land surveying, having passed the NCEES Professional Land Surveying Exam and working to pass the Oregon Professional Land Surveyor Exam. Mr. Fogerson works closely with LEI Oregon's professional land surveyors to spearhead the completion of many of LEI Oregon's land survey projects.
Mr. Fogerson is an avid outdoorsman, enjoying activities including fishing and camping, and can often be found on the weekends at one of Oregon's many lakes or one of Oregon's bays, fishing with family and friends.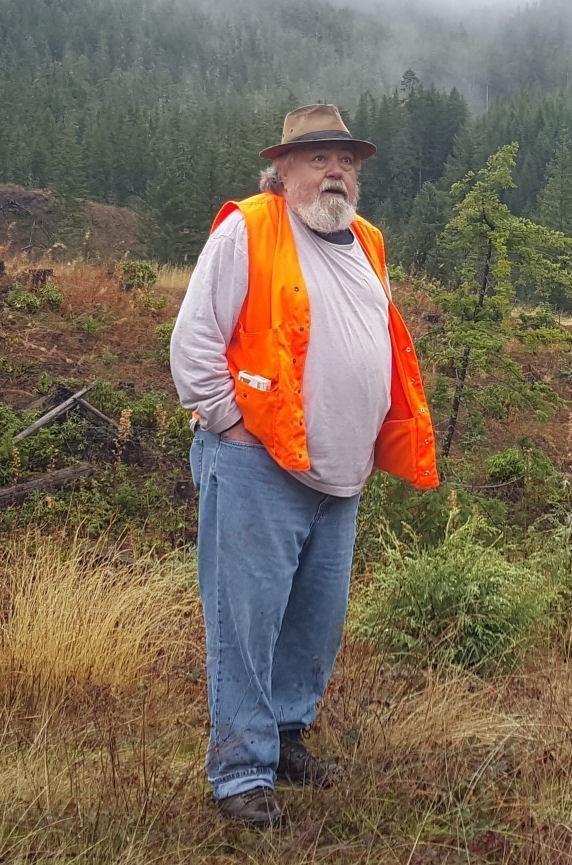 Larry Allen, PLS, Senior Land Surveyor
Mr. Allen has more than 39 years of land surveying experience throughout the Pacific Northwest, including 25 years with the City of Seattle, Washington, Parks and Recreation Department. He has extensive experience in all aspects of traditional land surveying; including the public land survey, local boundary surveys, topographic surveys, deeds and recorded survey research, platting, and construction surveying. Mr. Allen is an integral part of the day-to-day operations at LEI Oregon and is proficient in the use of most mainstream survey instruments and data collection platforms. He is also a proficient operator of the Autodesk Land Development platform for survey data processing and final product preparation. Mr. Allen has worked in or on projects in most of the cities in the Willamette Valley.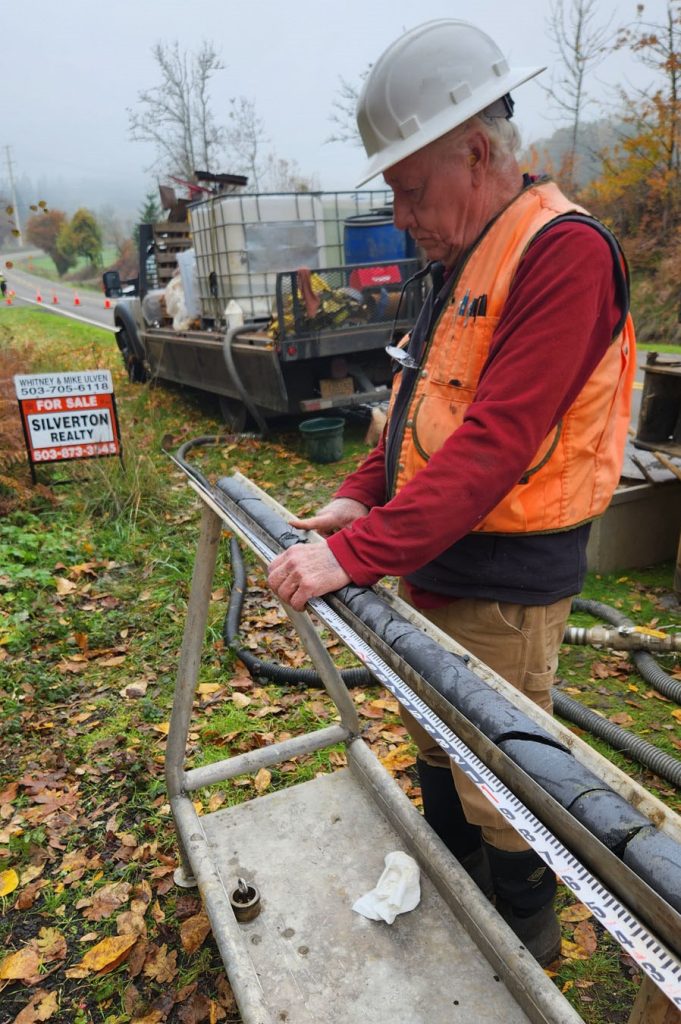 Stephen P. Palmer, Ph.D., CEG, Senior Engineering Geologist, Associate
Dr. Palmer has over 34 years of experience as a professional engineering geologist working in the Pacific Northwest and southeast Alaska. He has broad experience in engineering geology disciplines that include site development, landslide evaluation and mitigation, aggregate resource evaluation and mine permitting, geologic hazard investigations, stream bank erosion assessment and mitigation, water resource studies, active fault investigations, and near-surface geophysical applications. He is a certified engineering geologist in Oregon and California, and a licensed engineering geologist in Washington.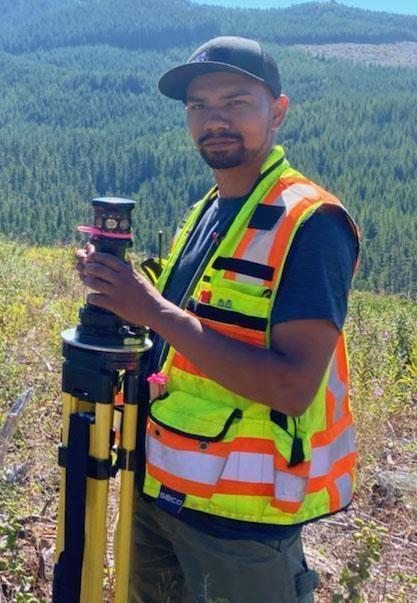 Gerardo Maldanado Ibarra, Designer, Senior Drafter
Mr. Maldanado Ibarra is a graduate of Portland Community College in civil engineering technology, where he graduated with a 3.98 GPA and completed courses in surveying and AutoCAD/Civil 3D. He started with LEI Oregon as a field technician and drafter, advancing to one of LEI Oregon's main civil designers. In the role of design, Mr. Maldanado has designed large multi-family civil developments, single-family residential partitions and subdivisions, roadway improvements and repairs, and fish passage crossings. He also plays a key role in LEI Oregon's survey department; as a senior drafter drafting records of surveys, partitions, subdivisions, and other survey figures.
Mr. Maldanado is fluent in the use of Trimble Total Station, Automatic Optical Level, and recreation GPS, such as Avenza Maps. He has performed as one of LEI Oregon's drafters for land survey projects including records of survey, partitions, and property line adjustments. He has also prepared point files for construction staking and completed. Mr. Maldanado has also completed drafting on civil engineering plans, including plan sheet preparation that complies with format design standards, including labels and styles.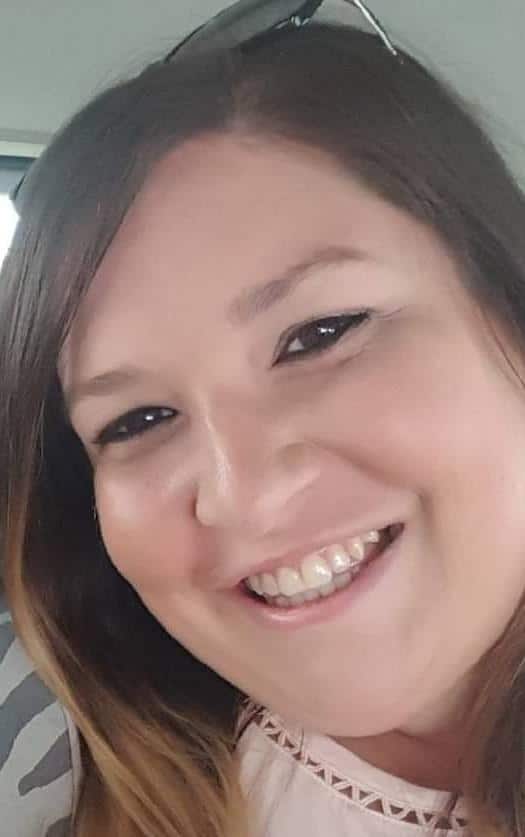 Melissa Fessler, Business Manager
Ms. Fessler is a graduate of Western Oregon University with a bachelor's degree in business administration. She is LEI Oregon's business manager, responsible for a wide range of administrative functions and tasks for the firm. Since 2014, she has worked extensively as a technical writer and editor on a wide range of civil site design and transportation design projects for public and private sector clients. She has worked extensively throughout all of LEI Oregon's operations, including writing proposals and technical writing and editing for its project.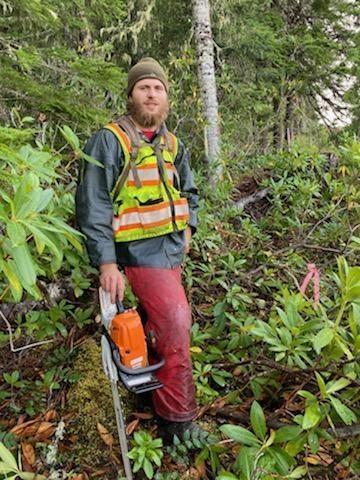 James Van Agtmael, Survey Crew Chief, Forester
Mr. Van Agtmael started with LEI Oregon as a forest technician in 2016 and has completed six field seasons of unit layout, skyline profile data collection, boundary painting, common stand exams, and GPS data collection. In 2019, he became a full-time employee for LEI Oregon, working on LEI Oregon's survey crew as a survey technician and layout forester on LEI Oregon's forestry side. In 2022, Mr. Van Agtmael was promoted to survey crew chief and now leads one of LEI Oregon's survey crews.
Mr. Van Agtmael has successfully completed drafting training with Chemeketa Community College allowing him to work as an office drafter for LEI Oregon's civil engineering and land survey side.
James Van Agtmael is multi-faceted in his skills and training, both in forestry and civil engineering/land surveying technology.  He is a driven individual with a focus on working hard and producing quality work products for clients.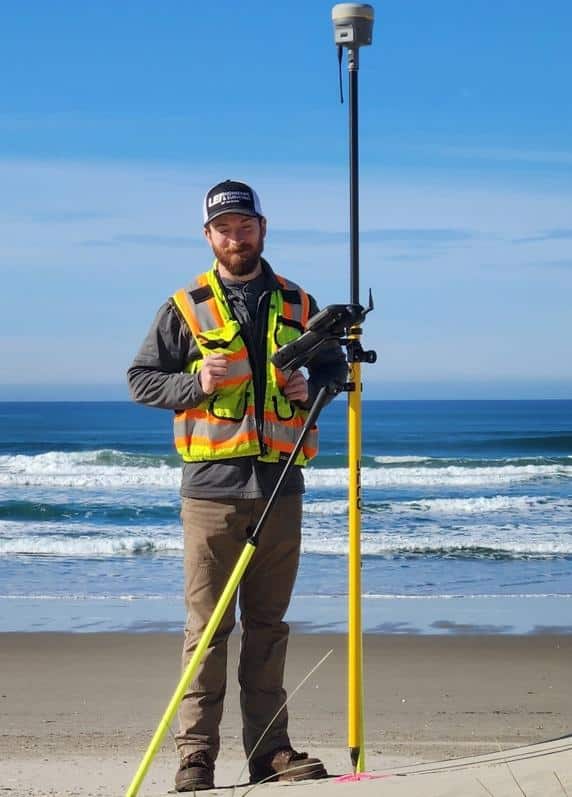 Zach Norman, Survey Crew Chief
Mr. Norman is a survey crew chief with 9 years experience in land surveying, working on various civil engineering and land surveying projects throughout the Willamette Valley. He has completed land surveying tasks such as boundary surveys, topographic surveys, construction staking, as-built surveys, ALTA surveys, and elevation certificates. He is experienced with all mainstream conventional Trimble Survey instruments and also Trimble survey grade GPS Systems.
Mr. Norman joined LEI Oregon in early summer of 2022 and expands LEI Oregon's survey operations.  In this capacity, he has completed cadastral surveying for the US Forest Service and worked as part of LEI Oregon's 2023 forestry field crew, performing GPS surveys and line painting. 
Mr. Norman has also expanded his skillset at LEI Oregon by regularly working in the office as a drafter on a range of land surveying projects, some of which have been for the base file of development projects Erik de Guzman, Designer, Drafter
Mr. de Guzman is an Autodesk Certified Professional in Civil 3D for Infrastructure Design. He began his career in 2002 as a drafter for a small civil engineering firm in Nokesville, VA, where he designed residential site grading plans and alternative onsite wastewater treatment and disposal systems. From 2008 to 2014, he worked for a nationwide environmental engineering firm based in Reston, VA, that focused on landfill and landfill gas design. He has experience compiling plan sheet sets that included creating TIN surfaces for grading and phasing designs, volumetric calculations, road & pipe profiles, corridor design, stormwater management, and erosion & sediment control. He created annual reporting/compliance drawings showing the cross-sections of a landfill as its surface settles or fills over time. He also served on the CAD Standards Review Committee, which included creating a Civil 3D template from the ground up, revising and improving drafting standards, and support, and training other CAD users.
From 2015 to 2022, Mr. de Guzman owned and operated a small certified organic vegetable farm with his wife in Waldorf, MD. He earned an Associate Degree in Business Analysis from the College of Southern Maryland and joined LEI Oregon as a civil designer/drafter in 2023. At LEI Oregon, he works on civil engineering designs and survey drawings such as records of surveys, partitions, and subdivisions plats. He also performs construction observation inspections for residential development, ADA ramps, and public improvement projects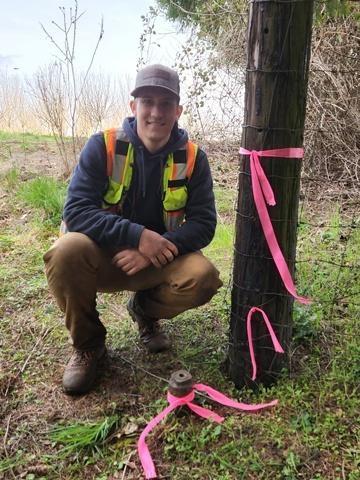 Peter Helikson, Drafter, Survey Technician
Mr. Helikson is a graduate of Oregon State University in civil engineering. He has also passed Oregon's Fundamental of Engineering exam. He recently started with LEI Oregon as a field technician and junior drafter. Since that time, he has completed field work for numerous boundary and topographic surveys; construction staking; multiple property line adjustments, partitions, and replats; and fish passage surveying. He has also performed as a junior drafter for LEI Oregon's land surveying projects, including records of survey and topographic surveying.
Mr. Helikson has also gained experience in 2023 as a member of LEI Oregon's forestry field crew for timber sale layout and road inventory.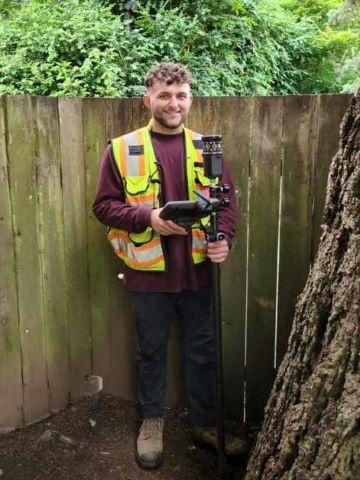 David Page, Survey Technician
Mr. Page is one of LEI Oregon's newer survey technicians, having come to LEI Oregon in the spring of 2022. David is a driven and hardworking technician who helps expand LEI Oregon's surveying capabilities. He has become proficient in the operation of Trimble Robotic Totals Station, hand-held GPS, and a wide range of hand survey instruments. He works primarily in LEI Oregon's civil and in-town land survey operations, completing pin searches, record of surveys, boundary surveys, topographic surveys, construction staking, and other surveying to support LEI Oregon's civil engineering projects. Gracie Van Agtmael, Civil/Survey Intern, Drafter
Ms. Van Agtmael is currently a student at Chemeketa Community College studying civil engineering technology and drafting. She came to LEI Oregon in the summer as 2022 as an engineering/survey intern and drafter. Ms. Van Agtmael supports LEI Oregon's surveying and civil engineering operations by completing survey setups, drafting topographic surveys and record of surveys, and redline drafting. She also works as a survey technician, as needed.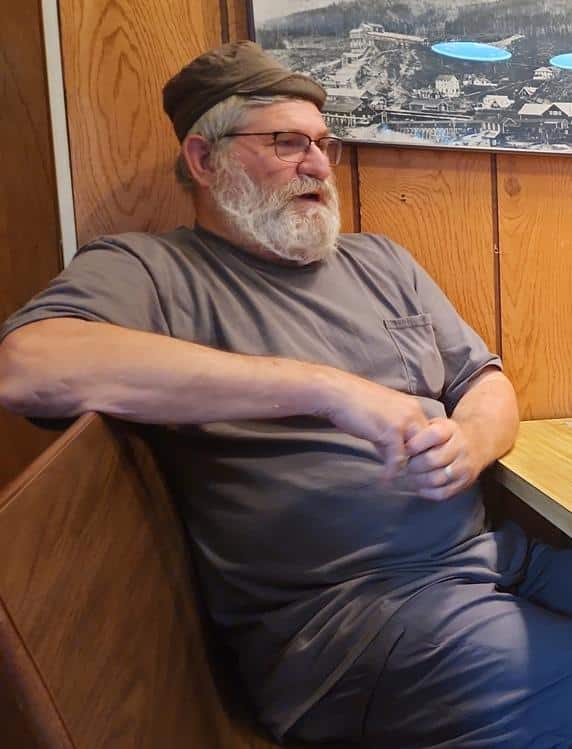 Jim Van Agtmael, Remote Camp and Logistics Director
Jim is semi-retired from the logging and construction industries and now works for LEI Oregon as a remote camp and logistics director, assisting LEI Oregon's remote crews. He brings a wealth of experience in both logging and construction operations to provide wisdom and advice to LEI Oregon field crews. Jim assists with maintaining camps, shuttling vehicles and equipment, maintaining camp equipment, and planning meals.